Welcome to our new website!
Dec 15, 2020, 11:22 AM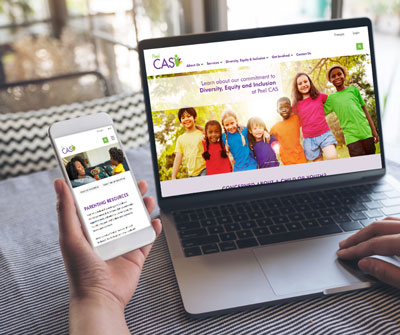 We're opening our first gift of the holiday season!
The new PeelCAS.org website has just launched live online! The new site features many improvements:
- Modern, more attractive design, with more images
- Clear, intuitive navigational structure
- Enhanced emphasis on our commitment to Diversity, Equity and Inclusion
- Mobile-friendly design adapts to different screen sizes for visitors using a tablet or phone
- Fillable online forms for ease of use
- All public content available in both English and French


We are excited to unveil our new website to the world. Please take a look and let us know what you think!