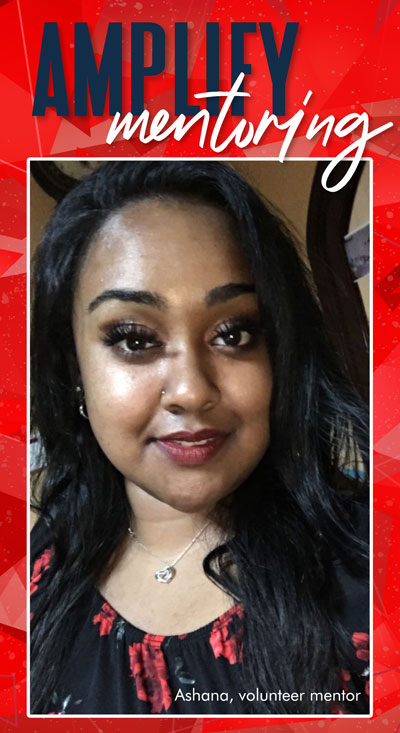 It is National Mentoring Month, a time to be grateful for the amazing mentors who help to improve the lives of the children and youth we support, and to raise awareness in the community of this rewarding volunteer opportunity.
Peel CAS is fortunate to have dedicated volunteer mentors who meet weekly with their mentees for two hours to talk, do fun activities, offer support, pass on life skills, and generally be a friend to a young person who needs a positive role model. Mentors build a relationship with the child or youth that can be long-lasting and rewarding for both parties.
Volunteer profile: Ashana Persaud, Mentor with Peel CAS
"I became a volunteer because I wanted to gain experience within social service organizations to support my future role as a social worker. I wanted to assist other teens and children in the community as well as be a source of support. I absolutely love volunteering and being a role model to teens. I appreciated having a mentor in my life that I could seek support from.
"I am able to see the difference my role makes within my mentees lives through words of encouragement and lending a listening ear. Seeing the improvement with communication skills and confidence within my mentees has demonstrated that this role as a volunteer mentor is so meaningful to children and teens' lives and well-being."
Ashana and two of our other mentors, Avneet and Ingrid, shared their thoughts on mentoring in a video we put together in honour of National Mentoring Month. Watch the video on YouTube.
Thank you to all our mentors for their kindness, compassion, and dedication to the children and youth in our community! In the midst of all the challenges of the pandemic, our mentors have continued to connect with their mentees through phone and video chats, to ensure the young people have the support they need to thrive.
Learn more about volunteering at Peel CAS.