Saath Service Anniversary!
May 3, 2021, 00:00 AM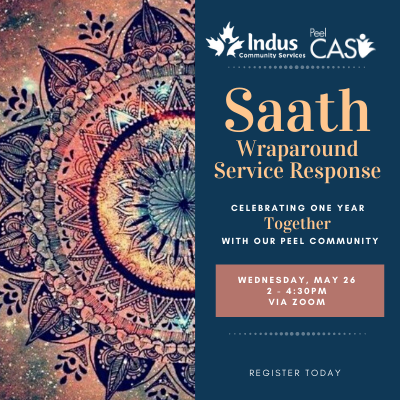 We invite you to join us in celebration of the one year anniversary of our Saath Wraparound Service Response for South Asian families!
Through Saath, South Asian families are able to receive culturally competent support and resources to meet their social, emotional and settlement needs. Participating families are paired with a Cultural Resource Worker who integrates case management, community engagement, system navigation and advocacy, through a lens of diversity, equity, inclusion and anti-racism practices.
The event will celebrate a year of the service's success featuring live entertainment, keynote speakers, exclusive presentations on local family impact and opportunities for you to get involved.