Caregiver Feedback Report
Jan 6, 2021, 16:42 PM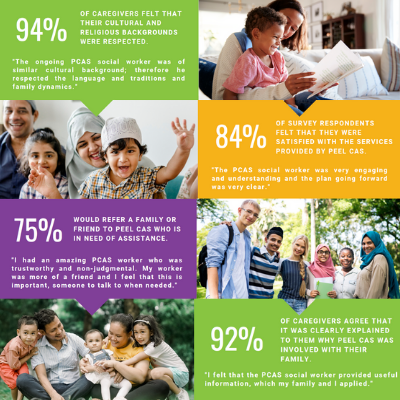 Client experiences are instrumental in understanding service quality and can point to needed improvements in service delivery. From April 2019 to March 2020 we reviewed feedback from primary caregivers via telephone surveys at the end of ongoing services. Primary caregiver satisfaction was measured through five categories: responsiveness, empathy, assurance, reliability and overall satisfaction.
We have compiled the survey results into this Caregiver Feedback summary (pdf). These survey statistics represent our commitment to continue to enhance our process to achieve equitable, positive outcomes for the families we serve.
Thank you to all caregivers who participated in this survey to help us evaluate and improve our services. We are grateful to our compassionate and dedicated staff, Board, caregivers and community partners who have helped to make these achievements possible.